Instant Noodles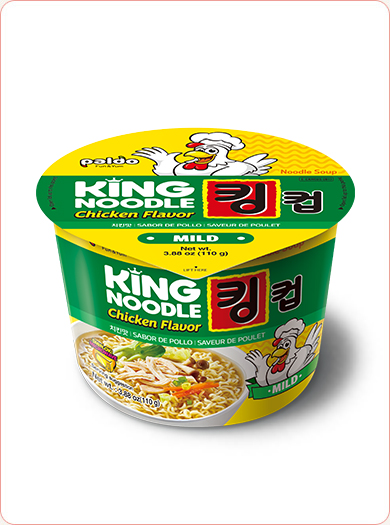 SPECIFICATION

110g×16

BOX DIMENSION

540×280×210

CBM

0.03175
LOADABLE QUANTITY
(C/T)
20'
882
40'
2,047

SHELF LIFE

12 MONTHS
A delicious chicken ramen with a rich broth that captures the authentic flavor of chicken.
Open the lid half way. Put the soup base into the cup.
Pour in hot boiling water up to the line. Close the lid, and wait for 4 minutes.
Remove the lid, stir well and enjoy.