Instant Noodles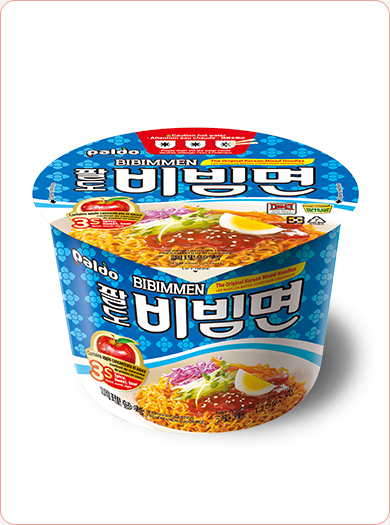 SPECIFICATION

115g×16

BOX DIMENSION

540×280×190

CBM

0.02873
LOADABLE QUANTITY
(C/T)
20'
975
40'
2,262

SHELF LIFE

12 MONTHS
Paldo's the Representative No.1 Brand.
A refreshing cold noodle dish with a delightful combination of spicy, sweet and sour flavors.
Open the lid half way. Take out the soup base.
Pour hot water up to the inside line.
Close lid for 2 minutes 30 seconds.
Drain all water from the cup. Add soup base and stir well.