Instant Noodles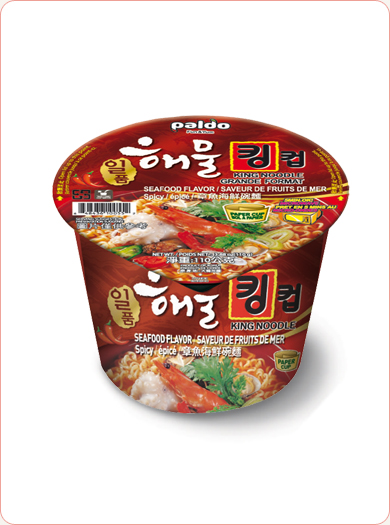 SPECIFICATION

105g×16

BOX DIMENSION

530×280×220

CBM

0.0326
LOADABLE QUANTITY
(C/T)
20'
830
40'
1,750

SHELF LIFE

12 MONTHS
Hot Seafood flavor
Savory Noodle quality
The famous 'KING CUP' brand
Boiling Water
Open lid halfway.
Add soup bases and boiling water to marked line.
Close lid and leave for 3 minutes.
Stir well and enjoy!


Microwave(800W)
Open lid halfway. And add soup base.
Pour room themperature water up to the inside line.
Microwave for 5 minutes.
Leave the noodles in the microwave for 1 minute to cool. Stir well and serve.