Instant Noodles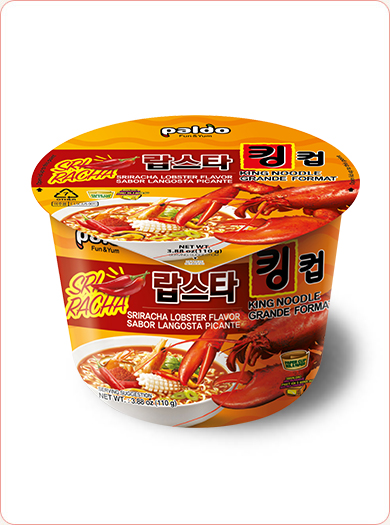 SPECIFICATION

110g×16

BOX DIMENSION

530×280×220

CBM

0.0326
LOADABLE QUANTITY
(C/T)
20'
830
40'
1,900

SHELF LIFE

12 MONTHS
Lobster flavored series.
Sriracha flav.
Paper cup package.
Open the lid half way. Put the powder soup base into the cup.
Pour the room temperature water up to the inside line. Close the lid, and microwave for 5 minutes.
Leave the noodles in the mircrowave for 1 minute for resting. Remove the lid, stir well and enjoy!