Instant Noodles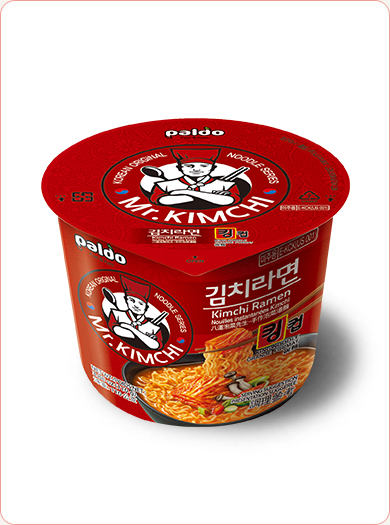 SPECIFICATION

110g×16

BOX DIMENSION

540×280×220

CBM

0.03326
LOADABLE QUANTITY
(C/T)
20'
800
40'
1,900

SHELF LIFE

12 MONTHS
Representative Traditional Korean Cuisine Kimchi.
Paldo Mr. Kimchi is perfectly suitable for the one who want to try Korean Food.
Paper cup package.
Open the lid half way. Put the powder soup base into the cup.
Pour the room temperature water up to the inside line. Close the lid, and microwave for 5 minutes.
Leave the noodles in the mircrowave for 1 minute for resting. Remove the lid, stir well and enjoy!