Instant Noodles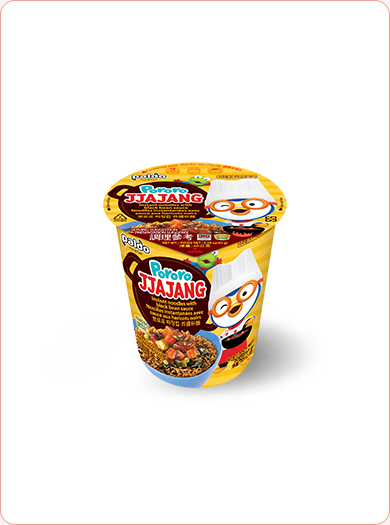 SPECIFICATION

65g×6

BOX DIMENSION

298×206×105

CBM

0.00645
LOADABLE QUANTITY
(C/T)
20'
4,200
40'
9,500

SHELF LIFE

12 MONTHS
Jjajang suitable for children.
Pororo Cartoon Character.
Paper cup package.
Open back the lid half way. Pour hot boiling water up to the inside line.
Close the lid, and let it sit for 4min. Leave 2 or 3 tablespoon of water drain the water. Put the soup base into the cup.
Remove the lid, stir well and enjoy.