Instant Noodles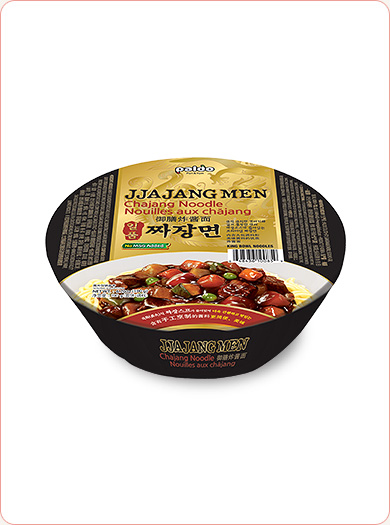 SPECIFICATION

190g×12

BOX DIMENSION

530×360×140

CBM

0.02671
LOADABLE QUANTITY
(C/T)
20'
1,000
40'
2,500

SHELF LIFE

12 MONTHS
Flame cooked blackbeen sauce pouch added
Genuine Korean Traditional blackbeen sauce taste
Pour boiled water up to the mark inside the container.
Cover the lid and put the sauce pack on the top of the lid and wait for 4 minutes.
Follow the dotted line and make a hole, pour out the water, then squeeze out the sauce pack on top of the noodle and mix well.
enjoy your Paldo Jjajangmen.