Instant Noodles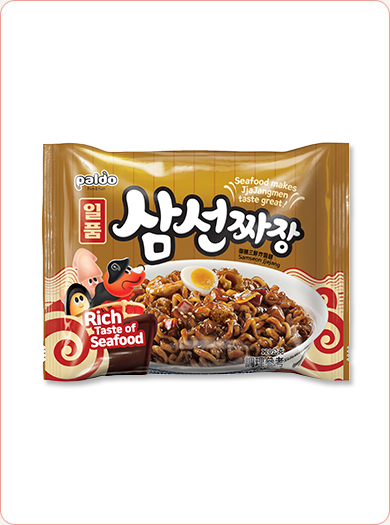 SPECIFICATION

(120g×4)×8

BOX DIMENSION

375×315×255

CBM

0.03012
LOADABLE QUANTITY
(C/T)
20'
930
40'
2,158

SHELF LIFE

12 MONTHS
A harmonious blend of jjajang sauce and seafood.
Put the noodles and the flakes into 600ml(20.29 fl oz.) of boiling water. Let simmer for 4m 30s til the noodles are tender.
Leave 5~8 table spoons of boiling water in the bowl.
Add soup base on the noodles and Mix well and serve.