Instant Noodles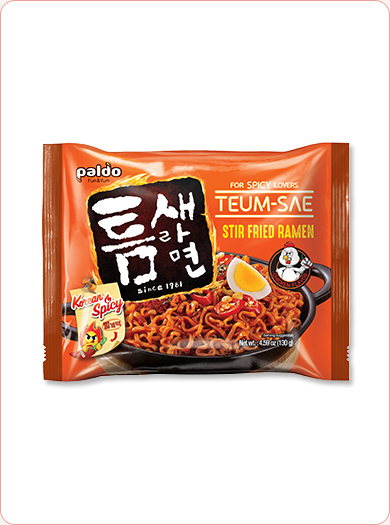 SPECIFICATION

(130g×4)×8

BOX DIMENSION

350×320×255

CBM

0.02856
LOADABLE QUANTITY
(C/T)
20'
980
40'
2,276

SHELF LIFE

12 MONTHS
A brothless stir-fried noodle dish with an intense and spicy sauce that perfectly combines with a smoky flavor.
Put the noodles into 22.29 fl oz(600ml) of boiling water and boil it for 5minutes.
Take out the noodles and put them in a prepared bowl.
Add the sauce and flakes on the noodles, stir well and enjoy!